With our data lake platform Magpie, you can jumpstart your enterprise analytics
SILECTIS HELPS COMPANIES UNLOCK THE VALUE IN THEIR DATA
With our MAGPIE PLATFORM, you can build a trusted data lake in the cloud as the shared foundation for analytics in your organization.
Our consulting team provides SOLUTIONS AND SERVICES to help you get up and running with Magpie and lay the groundwork for a data-driven enterprise.
Silectis lets you focus on generating insights instead of integrating tools
The Magpie Platform
Modern analytics challenges demand modern solutions
As data volumes increase and the data needed for decision-making becomes more diverse, enterprises are challenged to keep up.
Succeeding with analytics demands an architecture that can integrate data from a range of sources, handle rapidly changing data structures, and support a range of workloads.
A trusted data lake is the foundation for a comprehensive analytics capability.
A data lake based on Magpie can help you stay ahead of the curve
Time to Value
Our automated data exploration, rich data catalog, and advanced analytics capabilities let you start discovering new insights right away.
Sustainability
Magpie provides the repeatable data pipelines, governance, and security you need to operate and evolve your data lake over the long-term.
Reduced Complexity
Magpie simplifies the technology stack by pulling together all of the core tools you need to build and manage your data lake.
Key Capabilities
Magpie brings together the tools data engineers and data scientists need to integrate data, explore it, and develop complex analytics.
Rich Data Catalog
At the heart of the Magpie platform, our rich data catalog captures the core descriptive information about objects and tables in the data lake and combines it seamlessly with pipeline process data, detailed activity logging, and data profiles.
Automated data profiling
Accelerating the routine tasks associated with data engineering is one of Magpie's central goals. Our automated profiling quickly scans Magpie data inferring key characteristics of the data saving hours when integrating new data sources and allowing you to track changes in the data over time.
Data Processing Pipelines
Magpie lets you build complex data processing pipelines taking data from external sources, aggregating, and transforming it in preparation for analytics. Once you've created a pipeline you can schedule it, set notifications based on successes and failures, and diagnose issues using detailed step by step logging.
Collaborative Data Exploration
Magpie's notebook user interface lets data engineers, analysts, and data scientists create reproducible analyses and collaborate with teammates. Within the Magpie notebook, users can explore data, visualize results, build models, and share with other users.
Technology
Magpie is built with a focus on ease of use and scalability informed by decades of experience building large-scale analytical systems. Magpie lets you build your data lake without having to ramp up on a complex set of disparate technologies.
Fully managed, cloud-based environment allows for rapid deployment and scalability on demand
Fine-grained object level access control coupled with detailed activity tracking for enhanced security
Flexible integration with on-premise and cloud data sources including relational databases, NoSQL stores, distributed file systems, and APIs
Focus on SQL, supporting a broad range of user skill levels with additional support for Python and Scala
Powered by Apache Spark – You can leverage the power of the world's most popular big data framework while benefiting from Magpie's advanced catalog, data exploration, and management tools.
Solutions and Services
Silectis delivers a range of services designed to help you get the most out of your data, with a focus on realizing the full benefits of the Magpie platform.
Data Platform Strategy and Implementation
Building an effective data management infrastructure demands more than just the right tooling. Silectis will work with your team to assess the available data, develop a plan for integration, and build out the initial Magpie data lake.
Ongoing Operational Support
Your organization's needs will change over time. Silectis provides ongoing operational support to ensure that your implementation of Magpie evolves with your needs.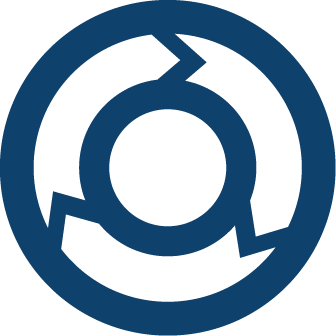 Targeted Analytics Projects
In addition to building and supporting a data platform for your organization, Silectis can also help answer specific analytical questions on a project basis, supplementing your internal team or operating independently.
Learn More
If you would like to learn more about Silectis solutions and services, please let us know a little bit about yourself and we will be in touch.